Lions Clubs International supports a wide range of community projects. Some of these operate at a global level, with others co-ordinated across the British Isles (MD level). Community projects are also developed locally, within individual clubs as well as across a number of clubs in Zones and Districts. Indeed, many of the larger projects start out as the idea of a single Lions club and become adopted – as all good ideas should – more widely over time.
Here we look at a range of projects – with links to find out more information, access supporting documentation and download promotional materials.
Popular Lions Clubs Community Projects
Find out more about this project that provides a simple but effective way for people to keep their basic personal and medical details where they can be found in an emergency.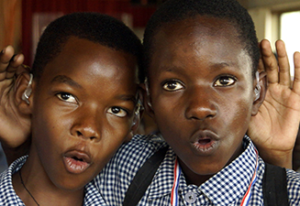 Discover how you can get involved with the Lions Hearing Forum to support the recycling of used hearing equipment, and offer Deaf Aware Training sessions run by Lions members.
Learn all about the Lions Spectacles Recycling project, run by Chichester Lions Club, including how scrap from the initiative raises money for sight related charitable causes.